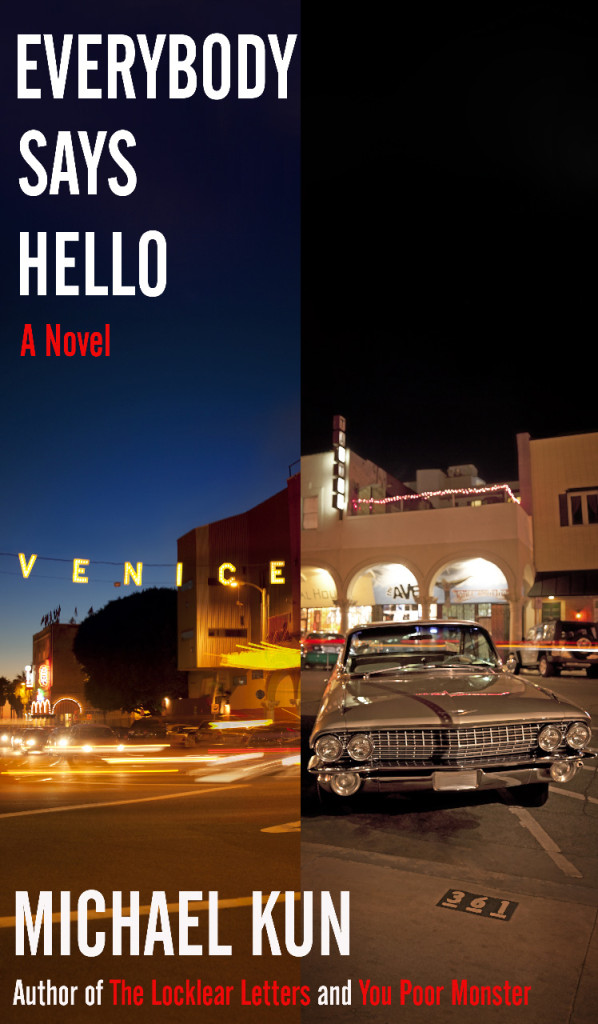 It's always a great pleasure to see my work published. One of the latest publications to feature my work is for the novel Everybody Says Hello by Michael Kun, a very talented writer with an impressive 10 books published to date. My Venice Beach diptych titled Venice Spirit (panels available here and here) was used on the cover and in my own biased opinion, it works really well :) If you'd like to read this fabulous book, you can of course pick it up on Amazon.
About Michael Kun:
Michael Kun was born on November 28, 1962. He is the son of Richard and Beatrice Kun. He is a graduate of The Johns Hopkins University, as well as the School of Law of the University of Virginia.
Michael sold his first novel, A Thousand Benjamins, while he was in law school. The novel was published in 1990. After many rumors of his death, which can be read right here on amazon.com, Kun returned with The Locklear Letters in 2003.
Since then, Kun has published three more novels — My Wife and My Dead Wife, You Poor Monster, and Everybody Says Hello. He has also published the short story collection Corrections to My Memoirs, and has co-authored The Baseball Uncyclopedia and The Football Uncyclopedia. His work also appears in The X-Mas Men.
About the Book:
Sid Straw, the author of the correspondence that forms Everybody Says Hello, isn't Everyman, but he is someone everyone knows. He tries just a little too hard, says just a little too much, and that extra effort and those extra words are often his undoing. If only Sid could get out of his own way, his life would be wonderful. While Sid Straw may frustrate you at times, you ll end up rooting for him the same way you root for your own equally imperfect friends.