A Rare BMW + Vintage Planes + Palm Springs
Add it all up and you have the makings of one sexy photo shoot. For me, it really doesn't get any better than this, it speaks to my version of The American Dream and the romanticism of Americana that I adore (yes, I know it's a German car).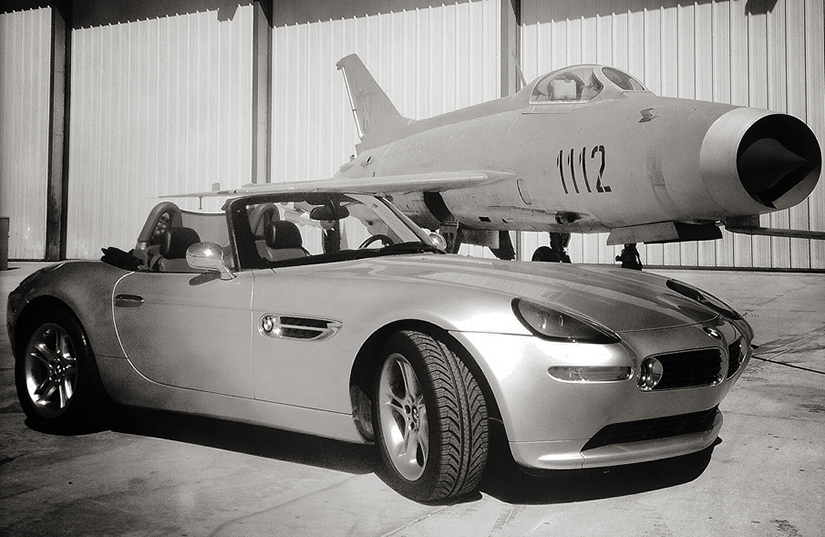 You may not be familiar with the BMW Z8 as very few of them were made, but it is a sight to behold. With an all aluminum chassis and body, powered by a 4.9 L (4941 cc), 32-valve V8 producing 400 hp, it makes car geeks like me, really happy. From 1999 to 2003, there were only 5,703 of them built and only 2,543 of those were sold in the U.S.

Living in a city like Los Angeles, you may be lucky enough to run across one, but again, it's not that common. Beyond shooting this beauty in an awesome environment at the Palm Springs Air Museum, I also had the pleasure to test drive it — needless to to say, it was a fabulous driving experience that I won't soon forget.
The result of the shoot was this commissioned diptych (pictured to the right) measuring 78" x 24.5″. The panels are printed on stretched canvas. It will be proudly exhibited by my client in his home.
More Information on Commissioned Portraits