The Los Angeles Court House Commissioned Piece is Up!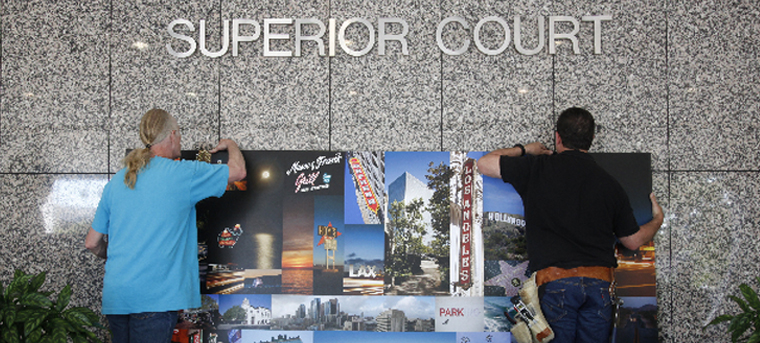 It took over 3 months to create this commissioned piece that is now displayed in the lobby of the Los Angeles Court House.
The 110″ x 46″ titled "Looking West" is a mosaic of Los Angeles landmarks and California's iconic locations.
This unique art piece will be framed in the next coming weeks and a ceremony will be held this summer with the city council.
For info on commission work please contact info@iriswork.com